If you've read our article about "Coliving in Luxembourg: what & why?", you should know about which aspect we are going to focus on here. One of the advantages of coliving is fighting loneliness and connecting with new people. One of the ways of creating bonds is certainly while sharing a meal. That is why, we offer you simple recipes that you can easily cook with your roommates.
Homemade pizza
What about a little trip to Italy ? Pizza is a perfect way to show a bit of your creativity, because you can add absolutely everything you feel like on it (yeah yeah, EVERYTHING, we won't tell italians about the pineapple…), and it's a great meal to share.
Below how to make a pizza dough:
ingredients: 500g of flour, 1 bag of yeast, salt and temperate water
In a bowl, pour the flour and put the salt on one side, the yeast on the other (make sure not to put in contact the salt and yeast at the start)
Add the water in the center, mix to obtain a homogeneous dough and knead 10 minutes 
Add the olive oil and knead for another 5 minutes
Cover with a food film on contact with the dough and let it rise for 1 hour at room temperature, the dough should double in volume
Push the air out of the dough, pressing it with your hand then divide the dough into 2 or 3 balls according to the  size and number of pizza desired
Spread each ball of dough on the work surface (if the dough shrinks, avoid flour on your work surface. It will hang and spread more easily).
Place the dough circle on a baking sheet with a sheet of baking paper and garnish it to your taste.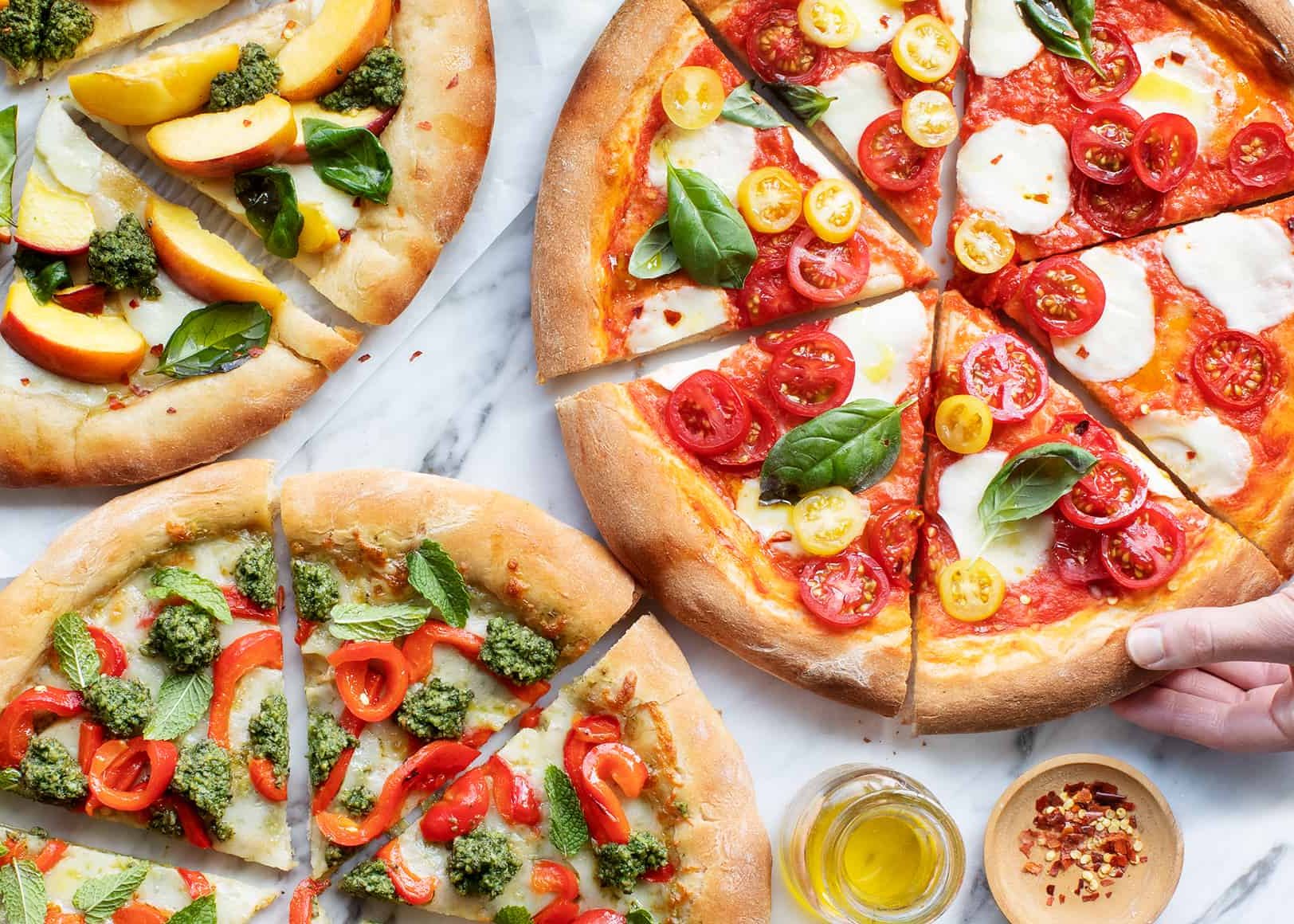 Fajitas
Hola amigos ! Let's now travel to latin America!
Ingredients: tortillas, fresh lime juice, some spice, garlic, onions, bell peppers meat of your choice (beef/ chicken), avocado, cheese
Mix lime juice, salt, oregano, cumin and garlic in a medium bowl. Then add the strips from the meat you chose and coat with the mixture. Leave to soak for 15 minutes.
Meanwhile, heat the oil in a large skillet over medium-high heat.
Add the onion and pepper strips and cook, stirring until the vegetables are crisp and tender.
Remove the strips from the marinade and put them in the pan. The marinade is no longer necessary. If necessary, add a little oil to the pan. Cook the meat, stirring for approx. 8 minutes until cooked through.
Meanwhile, warm your tortillas in the microwave or oven, slice your avocado, and get ready for some good food.
To serve, fill the tortillas according to your taste, roll it and "buen approvecho" 🙂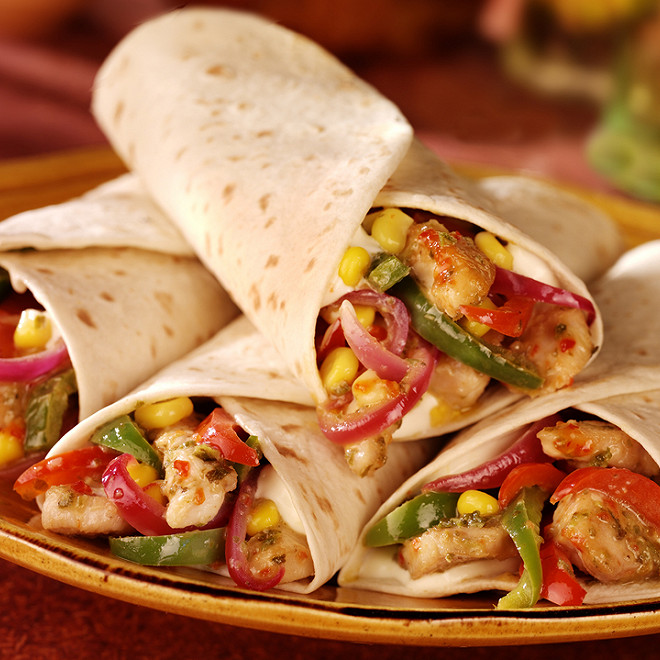 Raclette
This Swiss recipe is suitable for cold temperatures and very easy to prepare.
Ingredients: potatoes, raclette cheese (easy to find in any grocery store), mushrooms, some vegetables to your liking and of course some meat or charcuterie.
Boil the potatoes in hot water then let it cool out
If you have the raclette machine, you will need to cook your meat, vegetables and cheese gradually while eating.
If you do not have the machine, you can cook everything in different pans (one for the vegetables, one for the meat and one for the cheese)
This recipe is good at putting in a good disposition to start a conversation and getting to know the people you live with because the diner is progressive.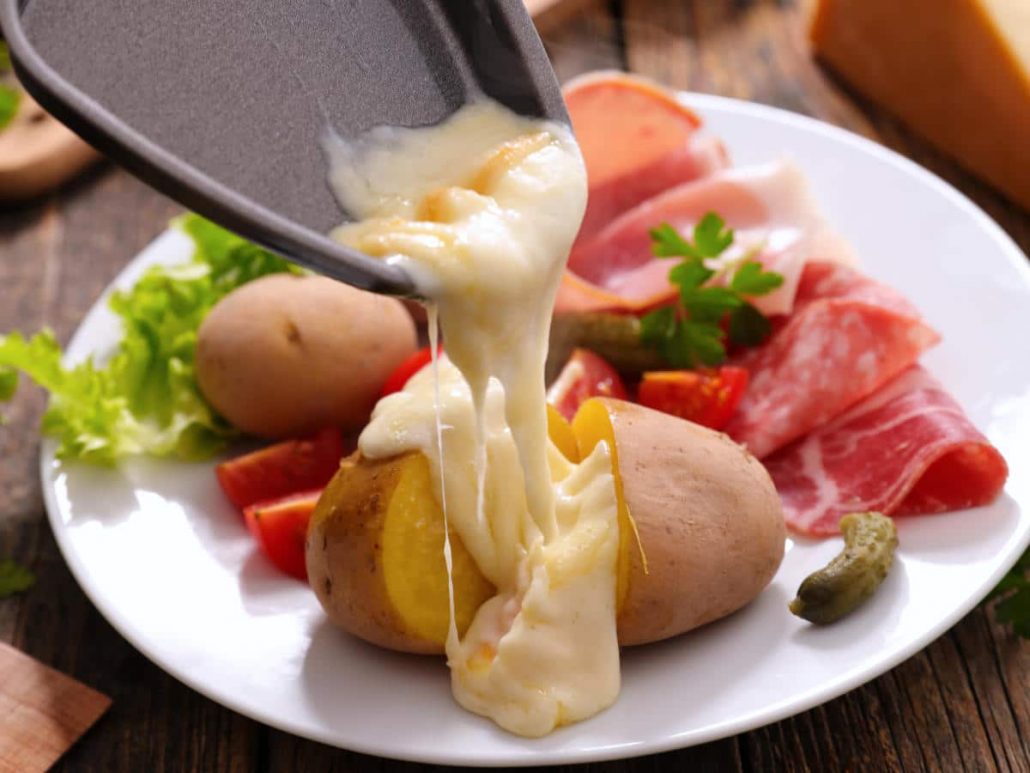 Spring rolls 
Ni hao ! This simple recipe will make you travel to Asia just in 3 steps :
Ingredients: rice tortillas, peanut butter (or you can make your satay sauce on your own) noodles, garlic, cabbage, corn, carrots, cucumber, salad, and any vegetables according to your taste. Add meat, fish, and shrimp according to your preference.
Cook Filling: Add 2 tablespoons canola oil to a large heavy skillet on medium heat and add in thinly sliced napa cabbage. Cook for 8-10 minutes while stirring until almost all the liquid has cooked off. Add in minced garlic cloves, thinly sliced carrots and bamboo shoots. Cook for 1 minute then stir in the mirin, soy sauce, and sesame oil and let the filling cool completely.
Dip your rice tortilla into water for approximately 5 seconds, put it on your plate, garnish with anything you feel like, roll it and prepare the next one. Count4 to 5 spring rolls per person.
Fry: Heat 3 inches of oil in a pan and fry the spring rolls until golden brown, about 2-3 minutes.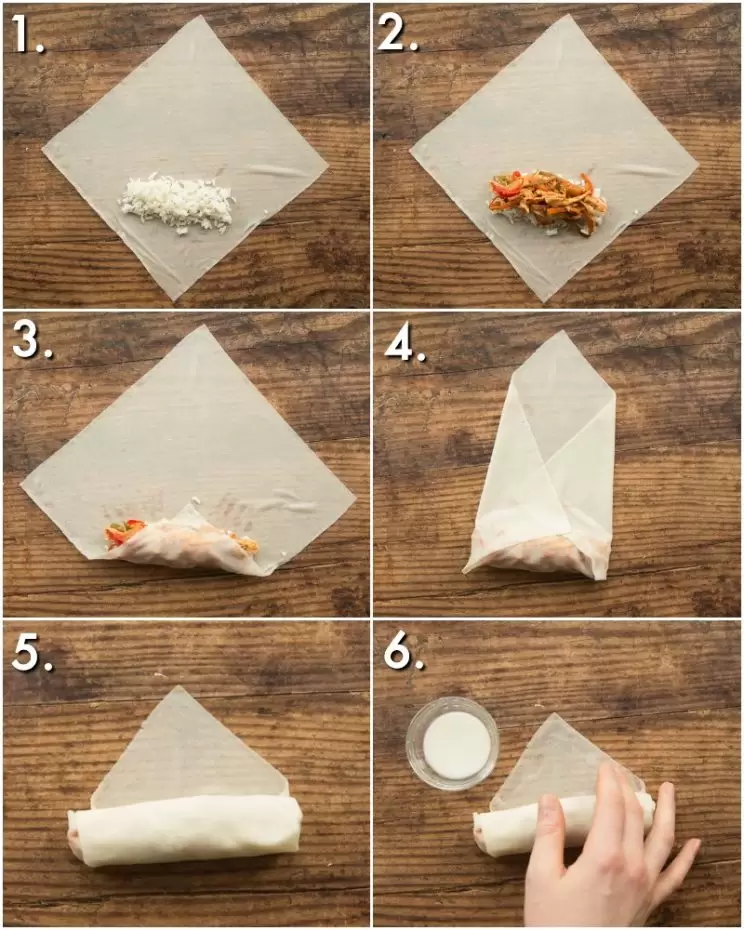 Feel free to let us know in a comment which recipe you tried and preferred 🙂
https://www.furnished.lu/blog/wp-content/uploads/2022/12/intro.jpg
659
1170
Cindy Slugocki
https://www.furnished.lu/blog/wp-content/uploads/2018/04/furnished.png
Cindy Slugocki
2022-12-28 11:19:07
2022-12-28 11:19:07
4 easy recipes to cook with your roommates